---
Herbert J. Sirois, P.E.
| | |
| --- | --- |
| 75 Kingstown Road | 105 Lewis Drive |
| Richmond, RI 02898 | Davenport, FL 33837 |

(401) 465-0366
fce@fostercove.com
BIOGRAPHICAL INFORMATION: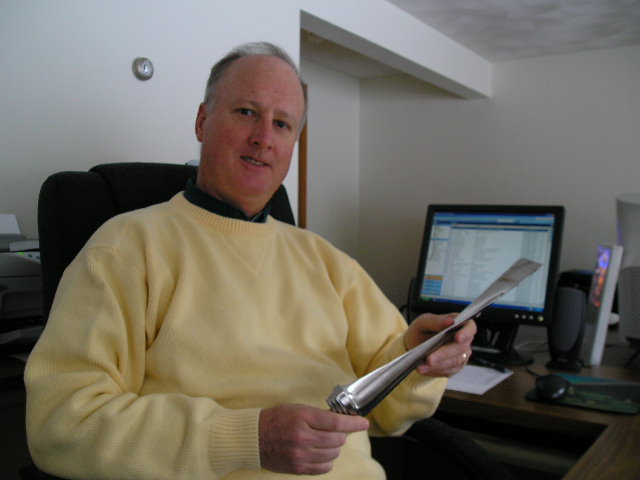 CAREER EXPERIENCE:
Herb Sirois' career has been dedicated to the design, manufacture and marketing of turbomachinery used by the marine, utility and process industries. He has engineered steam turbine product lines and components while an engineer at Westinghouse Electric (Lester, PA) and Terry Corporation (Windsor and Niantic, CT). He performed rotor dynamic analysis on high speed mechanical drive steam turbines and auxiliary turbines installed on U.S. Navy ships. He performed failure analysis on steam turbines and consulted to the U.S. Navy and others on steam turbine design and installation.
He managed product development programs while at Terry Corporation and had project responsibility for the development of several new product lines. Responsibilities included management of Terry's Engineering Department (Niantic) and ultimately became General Manager of Terry Niantic, the design and manufacturing facility for Navy and single stage steam turbines. He was associated with Terry through its consolidation with Dresser Rand Company in 1987.
He was associated with Imo Industries Inc. thru 1992, with marketing concentration for engineered components and with specific focus on projects related to fluid film bearings, turbomachinery blading and reapplication of turbomachinery.
His career has been dedicated to the design and manufacture of turbomachinery and turbomachinery components. This experience is the foundation for FOSTER COVE ENGINEERING, an independent turbomachinery consulting firm.
EDUCATION:
University of Rhode Island, MBA 1988
University of Pennsylvania, MSME graduate courses, 1974
University of Rhode Island, BSME 1971
Wentworth Institute of Technology, Mech. Design Technology 1966-1967
AFFILIATIONS:
American Society of Mechanical Engineers (ASME, Fellow (1994))
American Society of Testing and Materials (ASTM, Committee F25)
Registered Professional Engineer, RI 5303, CT 13958
Tau Beta Pi & Pi Tau Sigma, Engineering Honor Societies
PATENTS
Steam turbine valve, through Ingersoll Rand Co.
Exhaust Flow Guide for Steam Turbines, through Westinghouse Electric
---